Press Release: MV Commercial Acquire ex-T.O.M. Site in Airdrie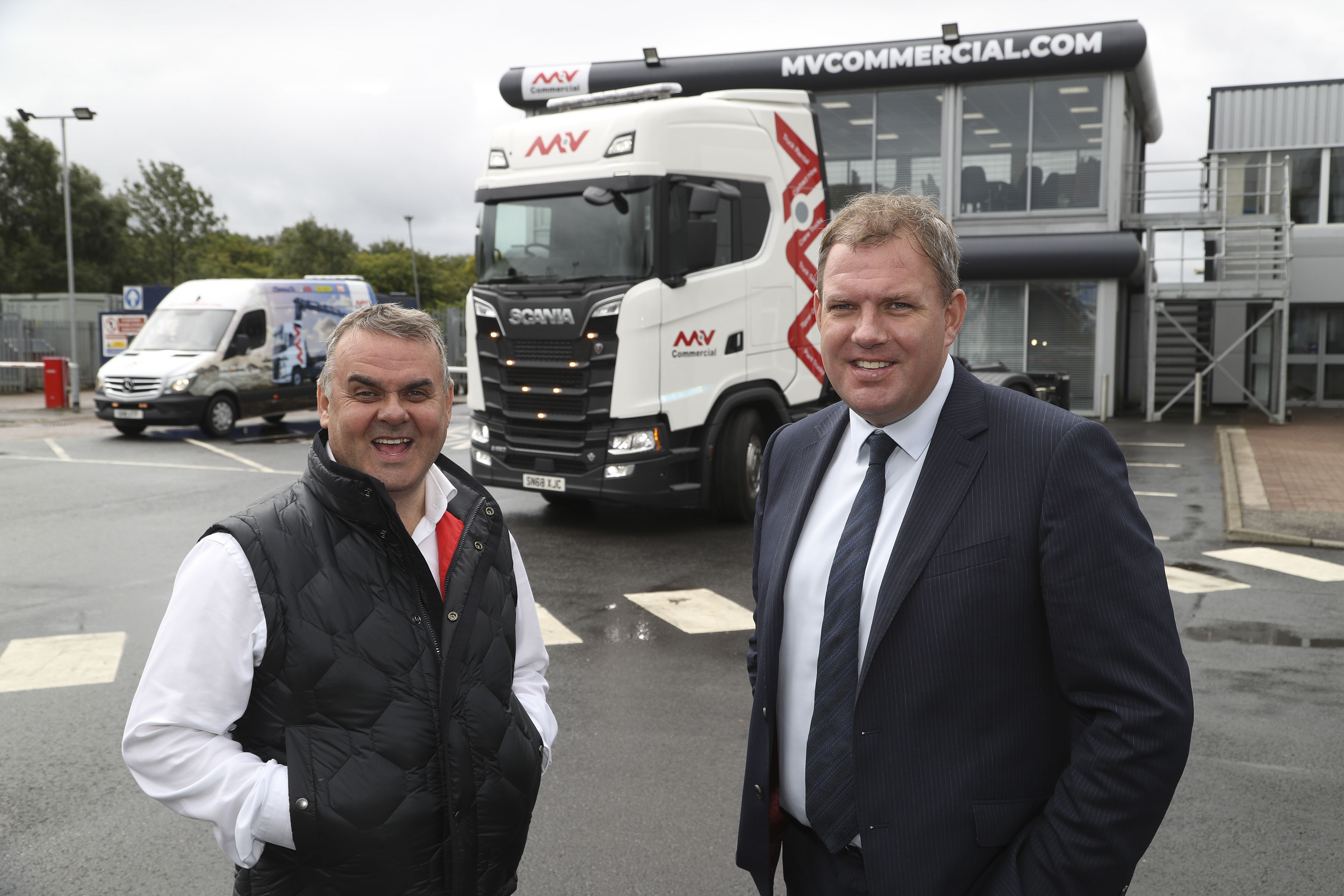 Commercial vehicle specialist MV Commercial has acquired a multi-million pound 'super site' in Airdrie which will serve as a new central hub for its comprehensive range of commercial vehicle services.
The new eight-acre site, formerly operated by T.O.M. Vehicle Rental, will provide sales, hire, leasing, finance, maintenance, engineering and painting facilities. It includes 90,000 sq. ft. of internal work space with multiple workshops featuring five HGV inspection pits, a paint & blast facility with eight booths, onsite ATF test lanes, Tacho bay and MOT testing facilities.
Additionally, the site has 270,000 sq. ft of vehicle storage space for MV Commercials' fleet of Ready to Go trucks for immediate hire, lease, or rent-to-buy.
The Airdrie facility will operate in addition to MV Commercial's existing three depots across the UK, namely Luton, Haydock and Livingston, and become home to the majority of the company's 150-strong team. The expansion is also expected to create up to 50 new jobs, including several apprenticeships.
Tom O'Rourke, CEO of MV Commercial, says: "This is a new chapter in our business and our largest investment in property to date. The Airdrie site is tailor-made for efficiency when it comes to handling sales, leasing and maintenance support and provides us with the perfect foundation for our future growth plans."
Steven Cairns, Group Managing Director of MV Commercial, adds: "As part of our development strategy to offer our full range of services under one roof, this new site will guarantee maximum efficiency, delivering cost-effective solutions for our customers and further extending MV Commercial's specialist vehicle provision capabilities."